What an exciting week we had to kick off the season!  We had five teams score over 100 points, the Cleveland Browns broke their losing streak, there were a handful of teams sweating about getting the first PD of the season, and to top it all off Delanie Walker had an injury that made me want to throw up all over myself.  Let's take a deeper look at what happened.
Rex's Revenge just barely wins the award for Biggest Ass Whooping of the week after crushing The Most Blounted by 46.4 points! The biggest contributors  were Mike Evans and Michael Thomas who like every other player in the Tampa Bay / New Orleans game, scored approximately 1,300 points.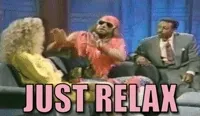 South Main Mercs tied Rex's Revenge for highest score of the week with 116.8 points after taking out J.J. Wattshappenin'.  They secured about 99% of their total fantasy points after the early games on Sunday when Kamara, Mixon, and Tyreek Hill unlocked the fantasy cheat code.  With a win in the bag on Sunday Night they were able to sit back and relax while Stafford threw 19 interceptions on Monday Night.
Pool Rats got a nice division win in the books against Zekes Girlfriend with a solid lineup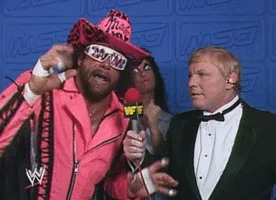 of productive players.  Some of the points came later in the game, like Keenan Allen in the 2nd half when the Chargers were behind in typical Chargers fashion.  And the rookie Barkley struggled early on until he busted out for a nice run that saved his day.  It's a shame this league doesn't give points for dropping passes and arguing with the referee because Jarvis Landry would have been player of the week.
Bangers and Thrash charged up a battery with a fresh cartridge of potent sativa and told The Werd Dawgs to hit it for 10 seconds, and they did.  Between the Baltimore Beatdown, Gurley, and getting that sweet sweet overtime production from TyGod they were able to keep their foot on the gas, and the Werd Dawgs just kept throwing up and throwing up and throwing up.  A nice 35.6 point differential by BnT, and now they're on to the first Maple Bowl of the year in Week 2.
Oregon Trail Battlewagon looked like they were going to get eviscerated by Four Loko
Power Trip.  OTBW went into week 1 after losing McKinnon and Alshon Jeffrey and faced a very good looking roster.  As luck would have it,  James Conner cooked up 29.2 points making up for all of the holes in their team and ran away with a victory margin of 46.3 points, only .1 less than Rex's Revenge Ass Whooping of the Week.  Boy that waiver add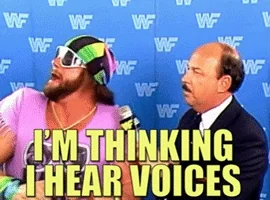 sure worked out this week and not a single dollar of FAAB was spent.
Four Loko Power Trip was nothing more than a bunch of wet blanket in week 1.  I totally expected the weapons on this roster to explode and they literally just sat there and did nothing.  Fournette left the game with a hammy issue, Delanie Walker should now be called Delanie ain't a Walker, Amari Cooper is stuck in a 1995 style offense lead by John Gruden and a quarterback that likes to throw the ball away when the pocket is immaculate.  This team should've done better and I'm calling this week a fluke.
FAFHAM earned the least exciting victory of the week with a mediocre 79.4 points.  My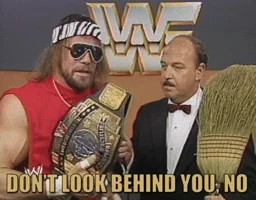 only take from this roster is Patrick Fucking Mahomes earns the game ball for this one.  That dude can do some things that a lot of QB's in this league can't like throw the ball 500 yards while sitting down.  What's even more impressive is FAFHAM earned the "W" all while their prized TE Charles Clay earned a big, fat, fucking, goose egg.  Be on the look out for a 7″ from our new Grindcore band Clay's Chubb.
J.J. Wattshappenin' fell 26 points shy to the Mercs in a respectable outing that ended in a loss.  Brees carried the team on his back after putting up 1000 points in the million point game against Tampa, but I think Mariota leaving the game injured made it impossible for Corey Davis to do anything, and there wasn't anything they were going to do to defeat the Mercs anyway who were basically hacked in their favor by Tyreek Hill.
Zeke's Girlfriend had a very lukewarm performance putting up 81.4 in a loss to the Pool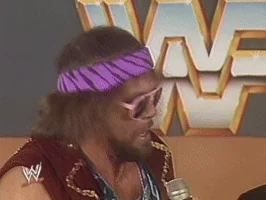 Rats.  Very disappointing WTF games from Hopkins and Jimmy Graham, but one thing to get excited about is the Adrian Peterson draft pick might actually work out.  81.4 isn't great but it's not terrible and I think a bounce back is totally possible next week against J.J. Wattshappenin'.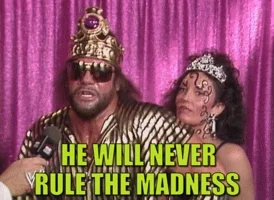 Matt is Werd Dawgs had a horiffic performance in week one as a result of both injuries and under-performing.  Devonta Freeman left in the 4th Quarter with a knee issue after not even showing up to play in the first place, the Seahawks are holding a funeral for Doug Baldwins knees, and has anyone fucking seen Travis Kelce?  They'll need to pull it together when they face FAFHAM in week 2.
– TheMostBlounted got powerfucked by Le'Veon Bell coming into week 1 and the rest of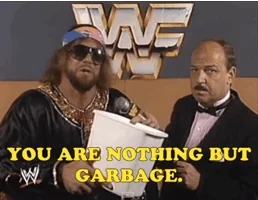 the team just decided to roll over. Terrible performance overall.  They were this close to being put on suicide watch after Aaron Rodgers went down in the Sunday night game, but we decided to pull back when Rodgers actually came back and roasted the Bears D for a solid 24.9.  My favorite part about this game was LeGarrette Blount scoring -0.3 and having the hyphen in the team name just makes it so much more fitting.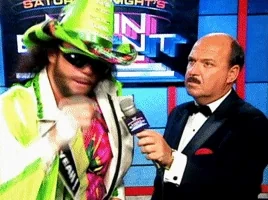 Drop it like it's Popp earned their 6.5 pickle dick of their career with this years PD1!  An Inexplicable shit show all the way across the board left a shitty 67.3 on the table. 5 of the 8 roster slots scored less than 10 points, the team was lead by the Carolina defense with 12 points, and QB Big Ben threw approximately 11 interceptions against the Browns.  His 1st rounder Kareem Hunt put up the lowest with 4.9.  Should Popp be terrified of the way KC is using Hunt with Mahomes at QB?  We shall see.  Enjoy your pickle.